Fitness and Massages
in your holiday apartment in Maranza
Spend a relaxing holiday in South Tyrol here with us and combine the freedom of a vacation in a holiday apartment in Maranza with wellness and sports. Our Apartments Morans offer you versatile options for your wellbeing: on-site massages, a private sauna in our suites, and a gym with cardio equipment. Take the opportunity for personal training sessions with our fitness trainer.
For many guests, perfect well-being during their vacation in South Tyrol does not only include peace and relaxation but also doing something good for their body. Our vacation apartment with spa is just what you need! During the day, you may do sports, for example, hiking on the many adventure paths and fitness trails. The hiking area Gitschberg / Val Giovo near Maranza is also ideal for cycling; and in the winter it is a real paradise for alpine skiers and cross-country skiers.
In the morning or in the evening, you may follow your regular fitness routine in the gym or plan your personal training with our trainer. A soothing sauna infusion in your suite revitalizes body and mind. Regular sauna sessions are proven to be healthy and give you fresh energy: Thus, you will come back stronger and healthier from your holiday at the Apartments Morans!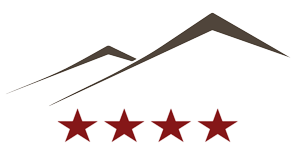 Full-body massage with oil
A classic treatment for the general well-being and relaxation of the muscles, it is a so-called loose-fit massage, which provides better blood circulation, relaxation of the muscles, and the removal of slag.
50 min. // 50 €
Full-body massage with lotion
The massage itself is identical to the regular full-body massage but uses a special lotion / serum mixture offering an even more intensive care. The mixture is worked deeply into the tissue by the massage. The various serums have a firming, lifting and moisturizing effect.
50 min. // 52 €
Aromatic oil massage
(Orange / Lavender / Eucalyptus)
It enhances the personal well-being and thus affects the body and soul. A light, gentle massage. It is also recommended after sports activities.
50 min. // 52 €
Short relaxing massage
A short, relaxing massage for the legs or for the back. It enhances the personal well-being and thus affects the body and soul. A light, gentle massage. It is also recommended after sports activities.
25 min. // 30 €
Long relaxing massage
(with Bergila's herbal oil)
This is a gentle massage with natural herbal oil that is slowly massaged into the body. It relaxes and invigorates the whole body.
50 min. // 52 €
Short relaxing massage
(with Bergila's herbal oil)
For this gentle massage with natural herbal oil you may choose to focus on the legs or the back. The oil is slowly massaged into the body. It has a relaxing and invigorating effect on the whole body.
25 min. // 30 €
Lymphatic drainage for the face
Increased blood flow and improved lymph flow provide a relaxed complexion. Very calming (not medical). Recommended for:
Puffy eyes
Swollen lachrymal sacs
May alleviate headaches
20 min. // 25 €
Lymphatic drainage for the legs
A gentle, light massage technique stimulates the lymph system, draining, relaxing, and calming the nervous system (not medically). Recommended for:
25 min. // 30 €
Head & neck massage
This massage releases any tension.
25 min. // 30 €